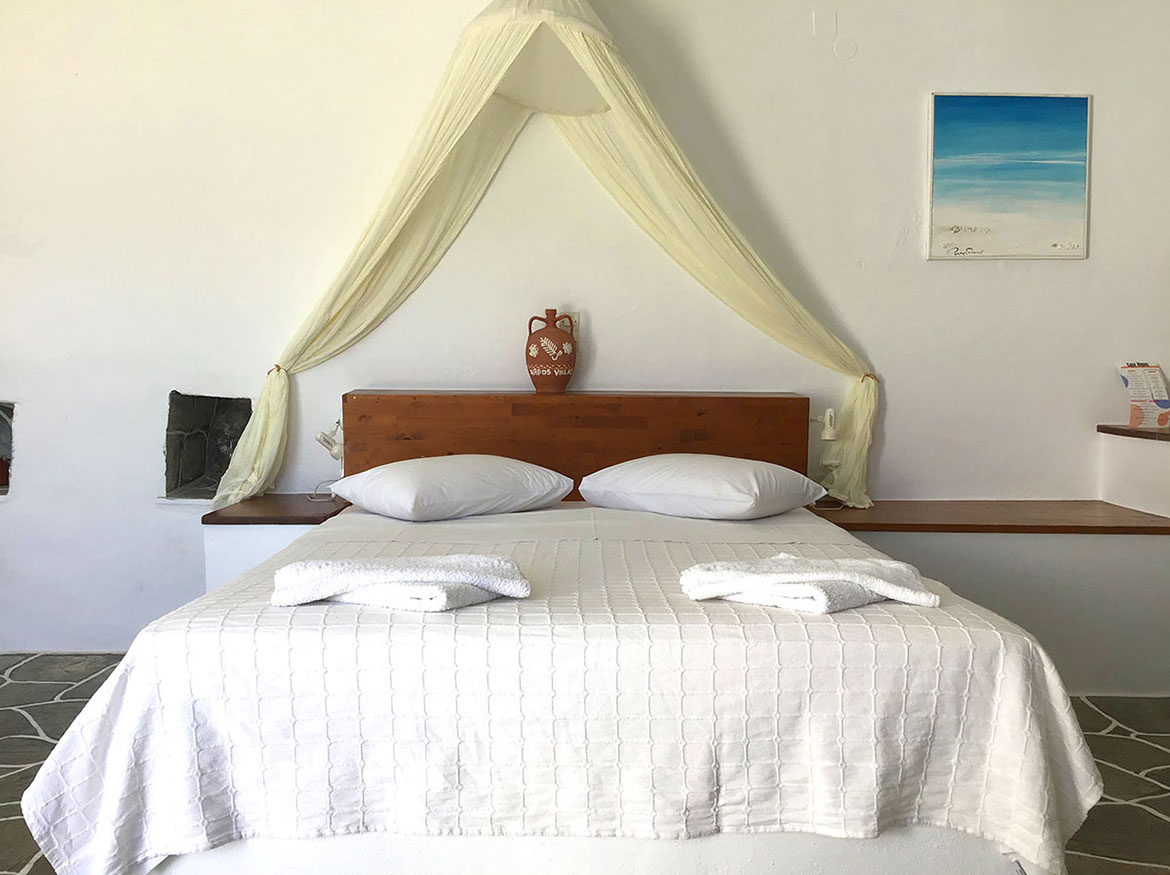 2-bedded / 3-bedded / 4-bedded
The rooms (studios) are composed of an area with a built-in king size bed which is separated with a low wall (2m.) from the remaining area which is composed either of a single living room with its two built-in beds or of a single space with a king size bed and two built-in sofa-beds. Additionally, they have a fully-equipped kitchen and a private patio.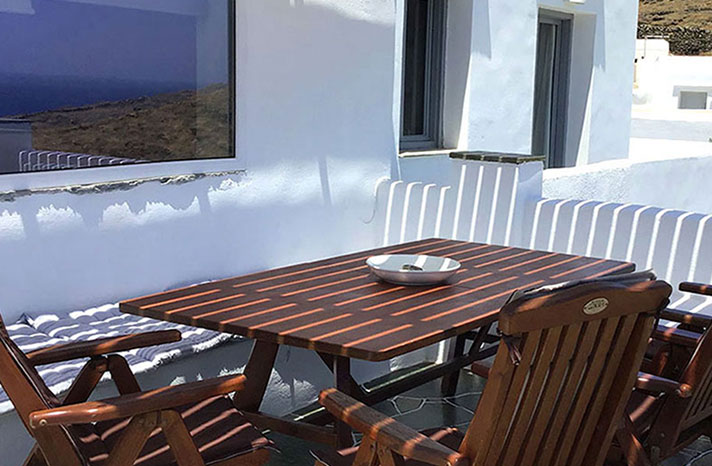 Napos Villa
A villa ("Napos Villa") which is made up of four (4) bedrooms, a fully-equipped kitchen, living room, dining room and two (2) bathrooms. It has large balconies with an extraordinary view of the Aegean Sea. A building of unique beauty and "nobility", since it combines the modern architectural forms and design with the traditional Sifnian style.